Delivery Overview
Upon receipt of an order, we will start its process on the following workday, excluding weekends and official holidays.
All orders containing 1 to 4 items will be dispatched within 2 to 4 business days.
We will inform you of the estimated delivery time for orders containing more than four items.
The estimated delivery date and time are provided, but it is not guaranteed and may be subject to unexpected issues.
For Furniture series products, please allow a 7-10 business days delivery time.
Customized orders are only accepted with online payment methods.
Shipment of orders to locations within the United Arab Emirates
Our shipping partners may not service certain remote areas within UAE. In such instances, you may need to pick up the items from the nearest service center, or an alternative location may be provided.
Our shipping partners are SMSA Express & DHL Express. Once your order is shipped, you'll receive a tracking number.
Shipment of orders to locations within the Gulf Cooperation Council (GCC) region 
DHL Express and SMSA Express are the shipping partners we work with for deliveries within the GCC region.
Only online payment options are accepted for orders from outside UAE.
Any delays that may happen due to any reason at the Customs Department of the destination country are entirely beyond our control.
International shipments may be subjected to custom duties and clearance fees as per the regulations of the country of destination. The destination country's customs office will determine these fees upon arrival and clearance. The recipient will be responsible for additional charges, such as custom duties and clearance fees. The recipient must also abide by the laws and regulations of the country of destination and understand that these charges are not imposed by Tylu Kreations but by the customs office of the country of destination.
Customer Responsibilities Regarding Delivery Information: Customers must provide complete and accurate delivery information when placing an order. This includes the correct name, phone number, and a full and precise address - including the street name and number, apartment or suite number if applicable, city, state, and postal code. In case of failure to provide the correct address details, it may lead to shipment delays or failed deliveries.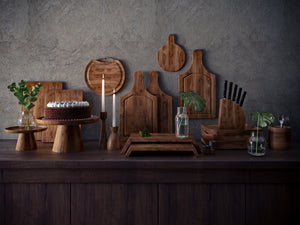 Tylu Hospitality 
Tylu Hospitality specializes in crafting high-quality, handcrafted wooden trays, menu cards, cutting boards, and accessories that add a touch of natural beauty to restaurants, cafes, and more.
Find Out More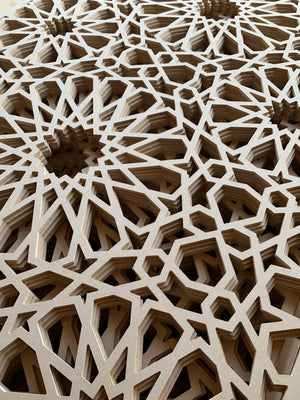 Gallery Interior Decor
Gallery Interior Decor is the pioneer production house in the U.A.E., specializing in CNC cutting, carving, and engraving solutions.
Find Our More